The Navis PlanaTex Matrix Metal IR Gas Pre-Dryer utilizes a high-efficiency radiant gas burner. Processors can specify the size and location of the pre-dryer based on individual stenter range applications.
Matrix Metal IR Gas Pre-Dryer Features
Even heating and drying
Optional burner width selection for energy savings
Floor or overhead mounting options
Large-diameter stainless steel idler rolls with optional water cooling
Full-width access doors and individually removable burners for easy maintenance.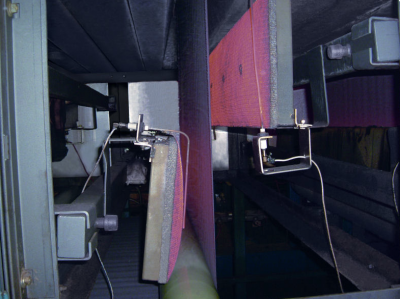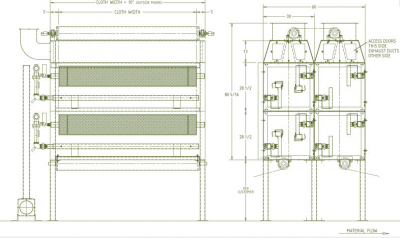 Matrix Metal Fiber Burner
The advanced metal fiber burner system creates a durable and flexible unit that:
Resists shock loads – dropping or hitting will not damage the virtually indestructible burner
Withstands thermal shock loads – heat, cold and liquids will not affect burner durability
Offers low thermal inertia – quick heating and cool-down with no need to rotate burner when stopping, which translates to simplified operation and maintenance
Emits low amounts of NOx and CO – in radiant combustion mode, NOx emissions are below 10 ppm at 0% O2