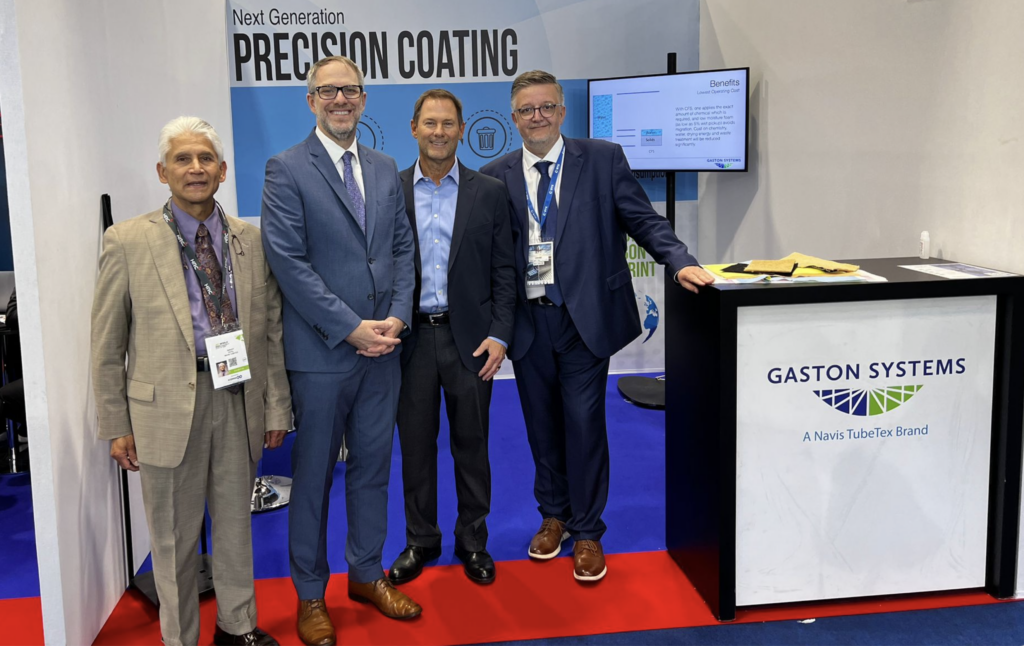 Gaston Systems had an excellent first day in Paris for the JEC World 2023 Trade Fair which runs from April 25 to the 27, 2023.
Today we were excited to have David R. McCawley, Deputy Chief of Mission in Paris, stop by to chat with Will Motchar, President and CEO of Navis TubeTex, Thomas Scheurenberg, and Dr. Sanjay Patel, both of Gaston Systems, a NavisTubeTex brand.
JEC is a media, events and innovation company entirely dedicated to fostering the development of the composites industry and their application markets. It is Gaston Systems' first time attending the expo as we expose other markets to the unique Gaston Systems Technologies.
Be sure to stop by the US Pavilion and visit us in the Gaston Systems booth.